Store, Stack, and Roll.
RollaTrays provides practical storage for all your resources that need a home, but you can roll it where you need it when you want it. It' provides quite a bit of storage within a small footprint. Ideal for learning environments, closets, Instructor and students. Available in all tray colors. Each RollaTray includes:
5 Tote Trays, 3 different sizes – one Quad, one Double and three Single in the Slim Line.
Each Tote Tray includes a different pair of StorTray inserts (5 versions – 2 per tray) and a Slim Line Tray Lid.
The Double & Quad Trays allow space below the inserts to store other items.
Bottom Quad tray is fitted with rubber castors.
RollaTray
Primary Blue
CE1965PB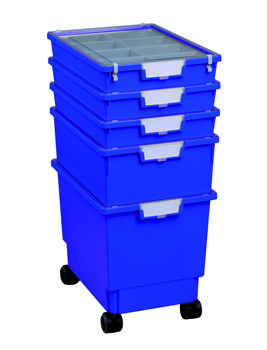 RollaTray
Primary Green
CE1965PG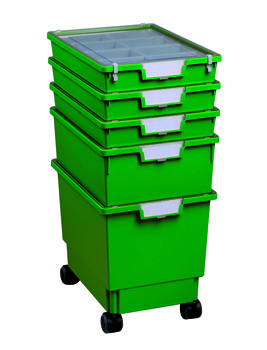 RollaTray
Primary Yellow
CE1965PY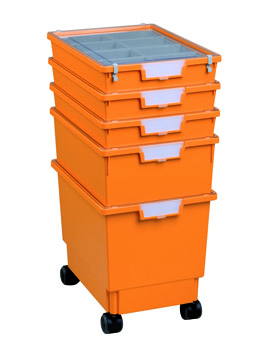 RollaTray
Primary Red
CE1965PR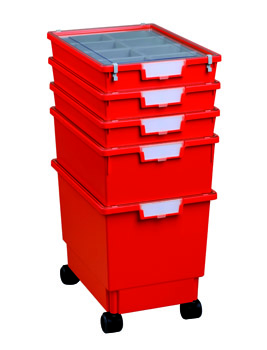 RollaTray
Crystal
CE1965CL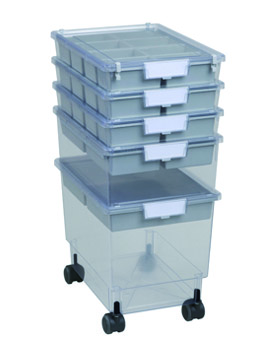 RollaTray
with Stortray Inserts
Versatile Storage Solutions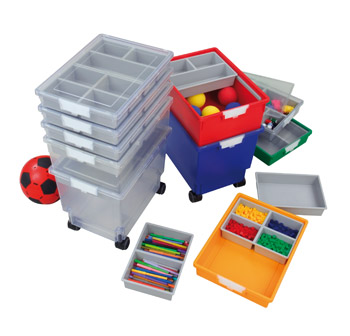 Innovative Storage Solutions
Customizable. Adaptable. Safe.
Browse All Storage Solutions & Enhancements