StorSystem™ Tote Trays
Shatterproof Tote Trays are the essential component to an evolving self-organized environment. The broad range of size options supports the organization of the smallest manipulatives to the largest of resources. This diversity keeps an environment de-cluttered, allowing for highly mobile educational activities. Housing trays in various carts or wall units allows trays to be reconfigurable. Incorporating storage enhancements creatively permits personalization. Trays with lids are stackable.
Shatterproof Construction: Crystal Line Tote Trays injected molded with engineering grade ABS, Acrylonitrile Butadiene Styrene. Solid Color Tote Trays injected molded from SuperTuff HIPS, High Impact Polystyrene.
Unique Dual Labeling System: Ticket window label or 'E-Z Peel' area for larger sticky labels.
Options: Two Widths: 12 ¼" & 18 ½", Four Depths: 3", 6", 9" and 12", (18) Colors
Strength & Resistance:

Shatterproof HIPS & CRYSTAL LINE ABS tote trays are BS 5873 (part 4) : 1998 & BS EN 16121-1 : 2013 certified, exceeding all four certification requirements.

StorSystem™ Tote Trays made from HIPS & ABS are up to 8 times stronger than other tote trays made from PP & TFPP. HIPS & ABS Tote Trays support a wide temperate range and is chemical resistant to various acids, alkalis, alcohols, and oils.
Cleaning: Smooth radius corners of 3/16" ease cleaning in sanitary environments; simply clean with soap & water. Function: Due to Runner design, Tote Trays are interchangeable, reversible, and reconfigurable. Personalize storage with optional Inserts, Ticket Windows, Lids, and File Frame Inserts.
Warranty: All Tote Trays carry a Limited Lifetime warranty.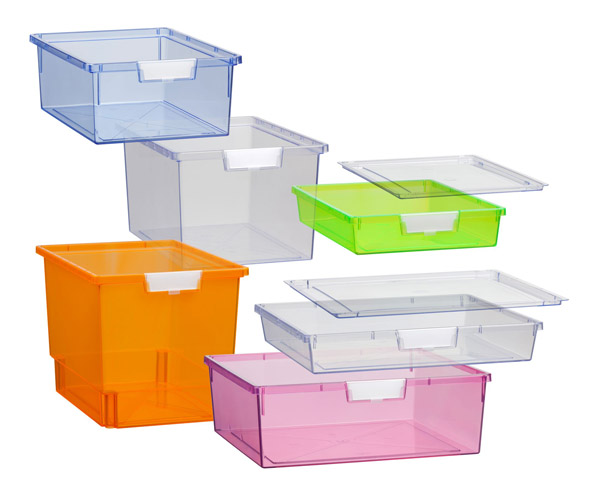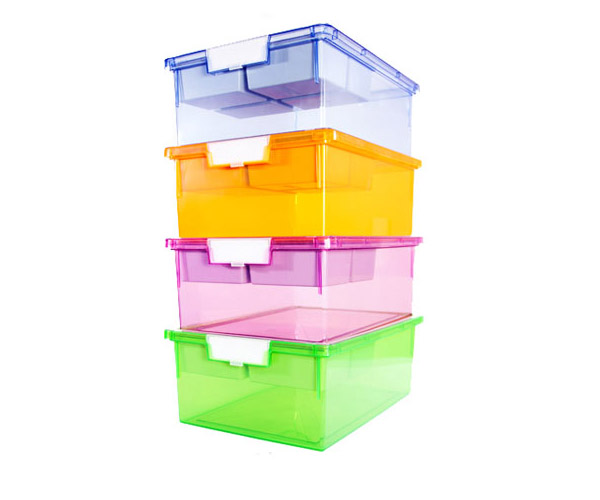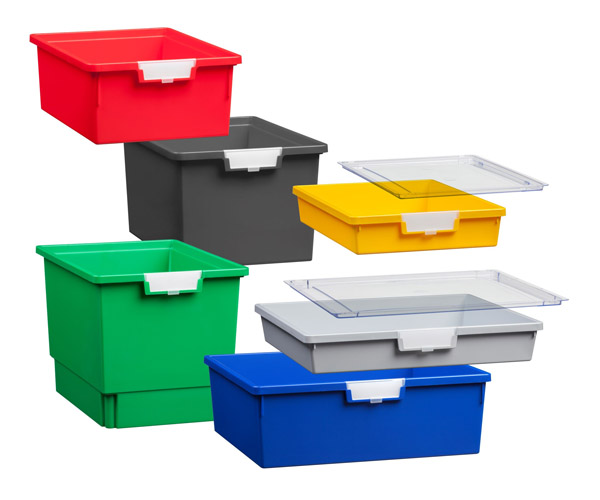 How to Buy
Certwood USA works with a network of dealer partners throughout the US and Canada.
Please reach out to us directly to find a dealer in your area.
Contact us
Brochures